SEGUN ALONGE
Art Director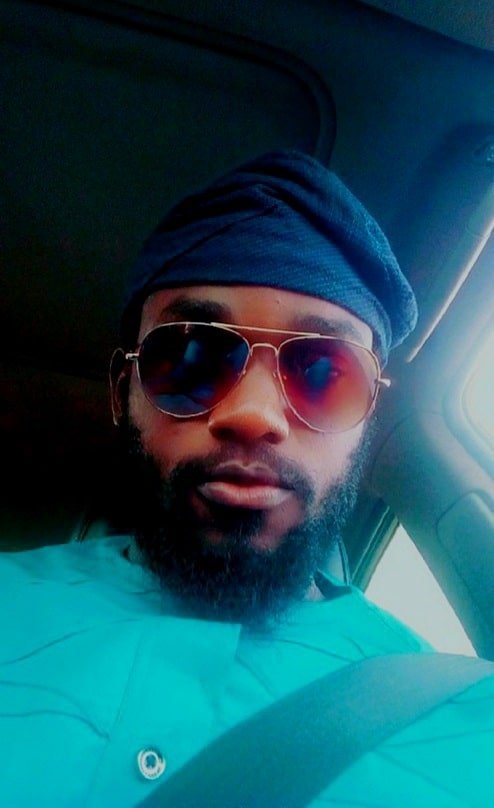 Segun Alonge joins Fobally Art world Africa as a practising artist with 16years experience of being a professional Artist. Segun, currently sits on the Board of Fobally Art World Africa as an Executive Art Director. He obtained his first degree from Obafemi Awolowo University (Adeyemi College of Education chapter) in 2006. Afterwards, in 2010, he proceeded to have his Master Degree in fine Art at Birmingham City University, United Kingdom.
Segun, has taken part in numbers of local and international exhibitions. Corporate Institutions and Individuals of many racial and cultural backgrounds have bought his artworks. His desire to learn new painting techniques has inspired him to invent a variety of methods for creating his artworks. Though, Segun has a unique style and set of themes for his paintings, he occasionally explores other painting style for relaxation.
Segun Alonge is a song writer and a musician.
These are the few exhibitions he participated in:
Foot Print: 12th – 16th November 2007
Aesthetic Bond: 17th – 23th November 2007
10th Harmattan workshop March 2008
Agbharha-Otoo. Bruce Onabrakpeya foundation.
Blossom: July 2009.
Solo exhibition, Envoy Hotel Abuja, November 2019.
Group Exhibition, Gallery School of Art, BIAD, England, 2010
Group Exhibition, The Works Gallery, Birmingham, England, 2010.